there was also another set released called black sea battle, The set 3604 Black Sea Battle is a Mega Bloks Pyrates set released 2005. The set contains Dread Eye's Phantom, Captain Cutlass' Stormstalker, and the Maroon Gally. Also included are 12 minifigures a Giant Poster and 3 tattoos. This set contains 215 pieces.
The Black Sea Battle set is the ultimate showdown between the aggressive Sea Marauders and horrifying Skeleton Crew as it erupts on dark waters. Legends will be made and the defeated will be forgotten. This Black Sea Battle set has two ships plus a Gally and should not be confused with the other Black Sea Battle set 3687 Black Sea Battle which is a much smaller set with just 3 minifigures
3687 Black Sea Battle was a skirmish between two Sea Marauders and one Skeleton, taking place in the waters between Pieces of Eight and Hidden Loot. There was no victor, as the battle ended with the Sea Marauders retreating.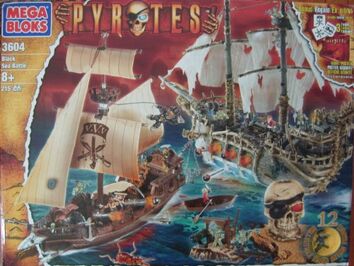 [1]
Item №:

3604

Pieces:

215

Minifigures:

12

Ages:

6+

Released:
Theme: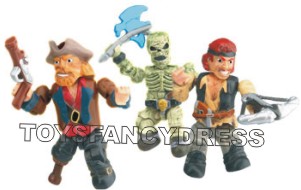 Combatants
Edit
Sea Marauders (3687)
Edit
Skeleton Crew (3687)
Edit
(3604)
Captain Dread Eye
Privateers (3604)
Braggart T. Doyle (Jones)
Diggers Johansen