Carl Carbunkles



Species

Human

Affiliation

Privateers

Hair Color

Blonde

Ship

Avenger

Rank/Job

First Mate (Formerly)
Captain

Status

Alive
Carl Carbunkles is a Privateer with a Cutlass and comes with the
Privateers' Lighthouse
. At the battle of the lighthouse, Carl was the Privateer who got to the light at the top of the lighthouse, and used it to destroy the
Lost Souls
and scare away the
Leviathan
, winning the battle for the
Privateers
.
He was the first mate for the Privateers with Provost Parel, until Admiral Blue Beard's death at the hands of Captain Dread Eye. Then Carbunkles became in charge.
After the final battle for the treasure, Carbunkles took a third of the treasure, while Cutlass and Scathe took the other two thirds. Carbunkles and the remaining Privateers were rewarded by the King.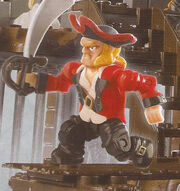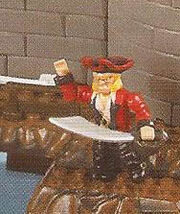 Ad blocker interference detected!
Wikia is a free-to-use site that makes money from advertising. We have a modified experience for viewers using ad blockers

Wikia is not accessible if you've made further modifications. Remove the custom ad blocker rule(s) and the page will load as expected.