The most famous and wealthy Pyrate of the 7 seas, when he died, he ordered all of his treasure to be scattered across the 7 seas, so no one could be as rich as he was. It is known that his last name was Ramshackle, but his first name remains unknown. His mold is shared with Goulugger and Admiral Bluebeard.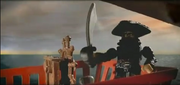 Lord Pyrates Crew
Edit
The Lord Of The Pyrates crew was the Skeleton Crew before they became skeletons.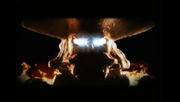 Ad blocker interference detected!
Wikia is a free-to-use site that makes money from advertising. We have a modified experience for viewers using ad blockers

Wikia is not accessible if you've made further modifications. Remove the custom ad blocker rule(s) and the page will load as expected.