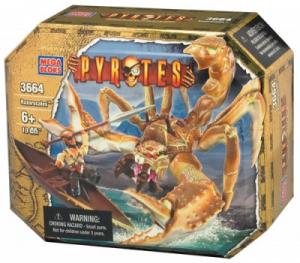 Razorscales was a giant scorpion creature that lived on
Pyrates Lost Fortune
. It tried to eat the castaway that was living at the island at the time.
This set is the only one that has but one minifigure. All others have at least 2.
Includes a little boat, Razorscales, and Rom Ramshackle, a Sea Marauder with a pike, also the Lord Pyrate's son.
Ad blocker interference detected!
Wikia is a free-to-use site that makes money from advertising. We have a modified experience for viewers using ad blockers

Wikia is not accessible if you've made further modifications. Remove the custom ad blocker rule(s) and the page will load as expected.