Trophy Traitors

'
Type
Island
Owner
Buccaneers
Location
Near Coastal Patrol and Longboat Lookout
Inhabitants
Luke Longshore
Burt Bounty
Parrot
Trophy Traitors is an island near Coastal Patrol and Longboat Lookout that is occupied by the Buccaneers.
Inhabitants
Edit
Parrot
Buccaneers
Edit
Privateers
Edit
[[Burt Bounty|Burt Bounty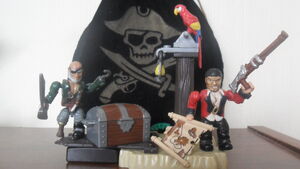 ]]
Ad blocker interference detected!
Wikia is a free-to-use site that makes money from advertising. We have a modified experience for viewers using ad blockers

Wikia is not accessible if you've made further modifications. Remove the custom ad blocker rule(s) and the page will load as expected.